Apple's New Macbook Air M2 - Best entry level laptop for everyone.
Apple never fails to impress whenever they launch any product. This time around they decided to launch the iconic Macbook Air in a wholly redesigned form to match the Pro lineup of the Macbooks. And not only that it comes with a new M2 processor, a new improved liquid retina display to feast your eyes, a 1080p webcam for that crisp-looking video or FaceTime also calls, and an introduction of the MagSafe charger.
This blog article discusses the new features that Apple's new Macbook Air M2 (2022) brings and what the buyer can expect from them. It also talks about the great buy that is on offer and the reasons why people should buy this device. And for those who prefer to watch the video as opposed to reading then jump on to my YouTube channel to watch the video review.
Let's start with the price which starts at US$ 1199 for the base model. Right off the bat, you would notice that the new Mac Air M2 is US$ 200 more than last year's Mac Air M1. That may initially sound like a downer but don't let the extra bucks influence your purchase decision because what you will get with it is something you would not regret regardless of your use cases. 
An excellent battery life guaranteed to give you at least 13 hrs (Apple's claim is 18 hrs), a 13.6-inch new liquid retina display, a MagSafe charger to give you extra Thunderbolt-3 ports for your other needs, a 1080p camera, and of course a new refreshing design.
There are four colors to choose from Silver, Starlight, Space Gray & the new Midnight Blue. Midnight Blue is the common preference and looks good mainly when light reflects on it, and it slightly changes the color. However, do note that this Midnight Blue color is a fingerprint magnet and after some usage, the top portion looks dirty. So you may need a decal or choose safe colors like Space Gray or Silver.
The significant departure in the new model is the iconic wedge shape design Macbook Air was known for since its launch in 2008. Back then the design was the first of its type, and the way it was introduced by the late Steve Jobs was just mindblowing. The laptop reveal by taking it out of the envelope was the first time a laptop so thin was seen by everyone.
There are mixed reactions to Apple's decision to drop the wedge shape design, but whether you hate it or like it, this is the design that's going to stay for years to come. It also gels well with the rest of the MacBook line-up. So thumbs up for that because it's a beauty no matter what angle you are looking at.
The thickness is 11.3 millimeters which are equivalent to two latest gen iPads stacked on top of each other. The weight is 1.24 kilograms which makes it extremely portable and easy to carry for both genders. Anyways one of the main considerations that Apple had to make was to make it live up to its brand name which is AIR. So even though the form factor changed, it's still the lightest Macbook you can own. Of course, this is not the lightest laptop when you factor in the competition's product, but the choice of using recycled aluminum could be a factor where this is slightly heavier than its predecessor AIR range.
On one of the sides, you get a MagSafe charging port and two Thunderbolt-3 ports. The introduction of the MagSafe charger is a welcome addition mainly because it relieves one of the ThunderBolt-3 ports which can now be used for connecting some other devices. The scarcity of ports is one of the drawbacks for entry-level laptops where you need to carry a USB hub then to connect all of your required devices.
The magnetic hold of the MagSafe charger is pretty solid, and it does not come off easily even if you drag it. A nice touch from Apple is you get a braided MagSafe charger that matches the color of your Mac Air.
On the other side, you get a 3.5-millimeter audio headphone jack. Although most people now prefer Bluetooth headphones the availability of a headphone jack is most welcome. I wish Apple and other manufacturers never drop this.
Apple claims that you can get 18 hrs of battery life from a full charge but the more realistic number after working on it and watching videos etc, one can easily get 12 to 13 hours which is a decent performance by all means. No one will continuously work for 20 hrs and even if you are on a long flight 12 to 13 hrs is a good performance. You get a 30W USB-C Power Adapter with the base model and a 30W USB-C Power Adapter with the 10-core GPU & 512 GB RAM model. There is also a 67W USB-C Power Adapter that will fast charge your device. This is a separate purchase and not included by default with any model. The size is more significant. However, the advantage of this is that the device will charge fast which will then prepare you for the next round of 12-13 hours of work without the need to be connected to a power source.
30W USB Charger (Single USB-C Port)
35W USB Charger (Dual USB-C Port)
67W USB Charger (Single USB-C Port)
67W USB Charger (Single USB-C Port)
New Liquid Retina Display
The new 13.6-inch liquid retina display is really beautiful with IPS technology. It produces 500 nits of brightness. It provides 2560 x 1664 native resolution at 224 pixels per inch with support for 1 billion colors.
It's disappointing that Apple has decided not to include OLED screens which the competition provides at a similar price point. But you will not miss it; OLED screens though they look beautiful have their disadvantages in terms of screen burn-in. 
The new screen also brings in a notch which is a bummer, but you get used to it slowly, and on certain occasions, you may not notice it. I have been reading on this device as well, and quite honestly it did not bother me. But it would depend from person to person what they think about the inclusion of a notch.
The keyboard in Mac Air has been improved for quite some time. The key travel and typing on this are really good. I have written a few blog articles on this and loved the keyboard. The trackpad is expansive enough with all those gesture controls which we all love it. The trackpad supports all the standard gesture controls and shortcuts like any other Apple device or Apple external trackpad.
The Touch ID and Function keys are the best options compared to the Touch controls which are not helpful for all users. However, the Touch ID button needs to be touched gently, or it can shut down or put the device to sleep mode.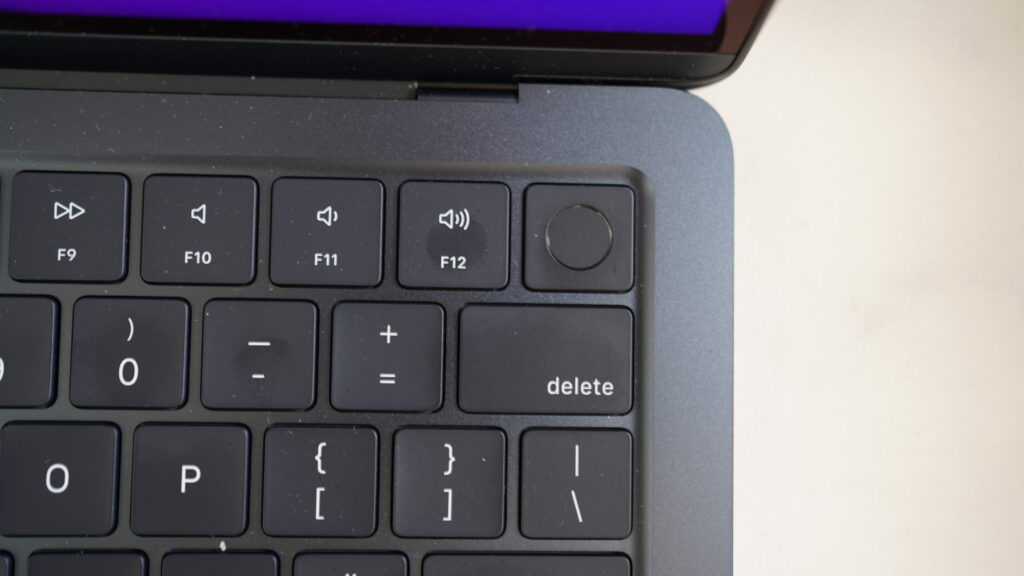 The new Mac Air M2 has a four-speaker sound system. These speakers are in a very strange location between the screen and the bottom body. It provides a wide stereo sound and supports spatial audio playing music with Dolby Atmos. I was not able to get Dolby Atmos on Netflix for some reason, but Apple claims that it does provide Dolby Atmos with the in-built speakers.
There is also a three-mic array with directional beamforming which is helpful when talking on a video call or meeting.
Choose your color wisely. Midnight Blue color is the star color as it was used in the launch and many buyers want it, but it's a fingerprint magnet.
8 GB RAM is sufficient for most use cases. It might seem low, but as long as you treat it as an entry-level laptop, you shall be reasonable. However, do note that you cannot upgrade the RAM later, so if you think that your use case demands more RAM then go for 16 GB RAM. Upgrading it beyond that will overshoot your budget by a significant amount.
As for the storage, 256 GB would be less for most use cases. The available space you get is 210 GB, and the rest is taken by the MacOS.  So you have two options:
Upgrade to 512 GB while purchasing.
Use an external NVMe M.2 SSD drive with an enclosure.
The second option is better than the conventional external HDD as it provides the read/write speed compared to the internal SSD drive. You will save much money and get more space than 512 GB without breaking the bank. 
However, if you do not like external storage, you know your options, but you would need more than 256 GB of storage. So make the right choice.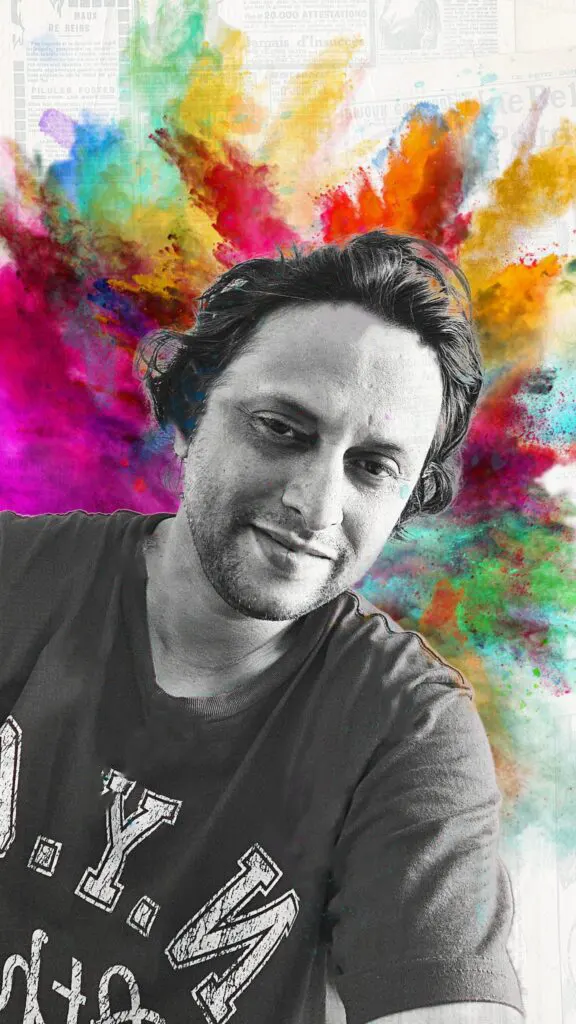 Influencer Yunus Raza of Digital Interest is an IT solution architect with a passion for investing time in products, testing them and then reviewing them. Connect with Yunus today for more info!