Introduction
Artificial Intelligence (AI) is becoming popular everywhere. The application of AI is not limited to just IoT (Internet of Things) devices, but it also assists professionals in speeding up their workflow. Many people think that once AI enters a particular segment, then it takes over humans in that segment. However, this is just a myth to discourage people from innovating and adopting new and improved ways of working. One should see AI's application as a helping hand that does things automatically, and then the human can then leverage that piece of information and then further enhance it. This helps in timely delivery, and one does not have to break a sweat in the entire process of doing things independently.
In this article, we will focus on the application of AI for digital writers and how it can help you with your digital content creation. Before we dive into some of the tools, which are increasing daily, let's understand the basics behind such an AI application.
What powers AI-generated content?
The technology behind this AI-generated content creation is called Generative Pre-trained Transformer 3 (GPT-3). GPT-3 is developed by OpenAI which is an open-source research business co-founded by Elon Musk. OpenAI has many other milestones in the AI space. Be sure to check out their website but for now, let's keep our focus on text generation. The GPT-3 architecture itself is a significant topic and deserves an article of its own. To simplify the understanding, it uses an autoregressive language model that uses deep learning to generate human-readable texts.
Common AI-based content generation tools.
These are two of the most popular AI-based tools that you can try your hands on today to see if they can be helpful for you in your digital writing endeavors.
In this article, I will talk about Copymatic and its features only. As for Jasper, I will cover that in another dedicated article as I do not want the readers to get confused and overwhelmed with the choices. Since it's a new way of doing things, it is important to take baby steps to see if this will help you or will only increase your monthly expense and offer nothing meaningful.
Copymatic
So let's get started with Copymatic. It can help you with the following:
Blog post
Websites
Social Media
Digital Marketing
At the time of writing this article, it has support for 28 Languages (Chinese, Czech, Croatian, Danish, Dutch, English, Finnish, French, Greek, Hindi, Hungarian, Indonesian, Italian, Japanese, Korean, Norwegian, Polish, Russian, Romanian, Spanish, Swedish, Slovak, Slovenian, Turkish, Thai)
You may think that if this tool does the same thing for multiple subscribers then wouldn't multiple people with their respective creation looks similar which would then be considered plagiarism? Well, the answer to that is No; you dont have to worry about plagiarism because the AI tool once writes something for one user and does not use the same words and phrases for others. So this way it creates unique writeups.
It offers you 50+ tools along with an SEO Keyword Research tool. The latter is the most important thing for any digital writer because not only does it helps in optimizing your content to become search engine friendly, but it also gives you access to the latest trending topics on the internet so that you can target that instead of writing something which is not being searched that frequently.
Registration & Pricing
You do not need any credit card details to do a trial of copymatic, which is why it's much easier to use the trial to see if it fits your need. What is even better is that you don't need to create an account with them necessarily. You can use your existing Google or Facebook credentials to signup for their trial.
As soon as you register for the trial, you get ten credits. The credits will be subtracted each time you use a particular content type generator. Below you can see the list available for Blog. Likewise, there are other sections for social media posts, website generation, landing pages, grammar, etc. So you are in for various options to simplify your digital writing journey.
If you are content with the trial, you can take a leaf of faith and go for their plan which comes in two variants.
You can either subscribe to the monthly plan or commit to a yearly subscription. A yearly subscription will give you four months of access free, so technically you are only paying for 8 months.
Demonstration
The following demonstration is about writing a blog article. Once you have logged in to the portal you will see all the 50+ tools at your disposal. From that you would choose the Blog Post Writer option as shown below:
Next, you will follow the wizard. Everything is self-explanatory but let's run through it to see a sample blog post generation. Here I have selected a blog post on Earning passive income with digital marketing using social media platforms and websites.
Then we need to select the Title for our blog post. You will be presented with two options either generate the title automatically or write it down yourself. Since we are dealing with the AI topic, I would go for automatic generation. This will present us with the list of suggested Titles, and we can select the one we think is the most appropriate.
You will then be asked for the Introduction. Here also you have the option to either generate it automatically or write it down yourself. Obviously in this case as well we would like to explore the automatic option.
Now we are getting on to the exciting part of our blog article which is the outline. Here we will select the automatic option as well.
We then reach the final section where the AI tool will generate a paragraph for each of the subtitles that you selected in the previous step.
Do note that this is the section that will deduct the most amount of credits that you have in your account. So if you do not have enough credits in your account then the AI tool will not generate all the content.
Now you have to sit back and relax and let the AI tool do its job. Once it's done you will have the opportunity to review it yourself and either accept it AS-IS or make changes as you like. So you see that the actual work you need to do manually is only at the end. The AI tool already does 80% of the job for you (Some would say it's just 50% and that's okay too).
Final Outcome
Here is the outcome of whatever inputs we provided above. 
How to Make Money Online with Digital Marketing (A Guide)
Making money online is not as complicated as it might seem. In fact, the future of us making a decent amount of income from our jobs might be dependent on this! Find out how you can start earning passive income by doing digital marketing with social media platforms and websites.
Introduction to the Concept of Digital Marketing
Digital marketing is the process of using online channels to promote and sell products or services. It's a broad term that can encompass everything from email marketing and social media to search engine optimization and paid advertising. There are many ways to make money online with digital marketing, but it can be difficult to know where to start. That's why we've put together this handy guide. We'll walk you through some of the most effective digital marketing strategies and show you how you can use them to generate income. So, whether you're looking to make a few extra bucks on the side or build a full-fledged business, read on to learn how digital marketing can help you achieve your financial goals.
Passive Income Earning Platforms:
There are many ways to make money online with digital marketing, but one of the most effective and passive strategies is to create a blog. With a blog, you can earn income from advertisements, affiliate marketing, and product sales. To be successful with this method, it's important to choose the right platform for your blog. Here are some of the best platforms for earning passive income from your blog: 1. WordPress - WordPress is one of the most popular blogging platforms and is also very user-friendly. It offers a variety of themes and plugins to help you customize your site and make it look professional. You can also monetize your site with WordPress by adding advertising or selling products. 2. Blogger - Blogger is another popular blogging platform that is owned by Google. It's easy to use and offers a variety of templates to choose from. You can monetize your Blogger site with Google Adsense or by selling products through the Google Checkout system. 3. Tumblr - Tumblr is a microblogging platform that allows you to easily share content with others. It's perfect for shorter posts and doesn't require much maintenance. You can monetize your Tumblr blog by adding advertising or selling products.
How to Start Your Digital Marketing Business from Scratch (Difficulty Level)
You can make money online with digital marketing by starting your own business from scratch. This can be a difficult task, but if you follow some basic steps, you can be successful. First, you need to choose a niche or industry that you want to focus on. You can then create a website or blog about that topic. Once you have a website or blog up and running, you need to start promoting it through various digital marketing channels. This could include social media, search engine optimization, pay-per-click advertising, and email marketing. If you can get your website or blog ranking high in the search engines and driving traffic to it, you can then start monetizing your site with advertising or affiliate marketing. There are many ways to make money online with digital marketing, so find the method that works best for you and start generating income!
Tips for Successful Digital Marketing
No matter what industry you're in, digital marketing is a necessary evil. The good news is that it doesn't have to be overly complicated or expensive. Here are some tips for successful digital marketing: 1. Understand your audience. This is the first and most important step. Who are you trying to reach? What are their needs and wants? What are their pain points? Once you have a good understanding of your target audience, you can start to create content that appeals to them. 2. Create compelling content. This is the second most important step. Your content needs to be interesting, informative, and relevant to your target audience. If it's not, they won't read it or share it with others. 3. Promote your content. Just creating great content isn't enough – you need to make sure people see it. Promote your content through social media, email marketing, and other channels. 4. Measure your results. Finally, make sure you measure your results so you can see what's working and what's not working. Try different tactics and see what produces the best results for your business.
Conclusion
There are many ways to make money online with digital marketing. You can start your own blog and sell advertising, work as an affiliate for other businesses, or even create your own products and services to sell. Whatever path you choose, be sure to put in the hard work and dedication required to succeed. With the right approach, you can make a great living online doing something you love. Thanks for reading!
Other than the fact that you got a base blog article for the topic of your interest, You are also provided with certain valuable information that you need to consider before publishing your article to the hosting location of your choice. This information is useful if you want to export the article and publish it elsewhere with the entire formatting to save time. Also, it gives you an SEO score as well as the option to check for plagiarism. If you want you can edit and change the auto-generated content to suit your needs.
Conclusion
You may ask, Am I using this tool to generate blog articles? The answer is NO, but I am exploring it. Unarguably this provides a tremendous value add if you are a regular writer. The final editorial control lies with you where you can add more sections or change the grammar or maybe the entire section.
So if you are happy with the provided information and would like to give it a go then go ahead and try it out.
AFFILIATE LINKS DISCLOSURE
My website contains product purchase links that are affiliated. If you purchase the products using those links then I may earn a commission. The money earned is used to support my website and the product reviews on the YouTube channel (Digital Interest). So I appreciate your support & understanding. If you have any specific queries or concerns then you can connect with me using the information provided on this website.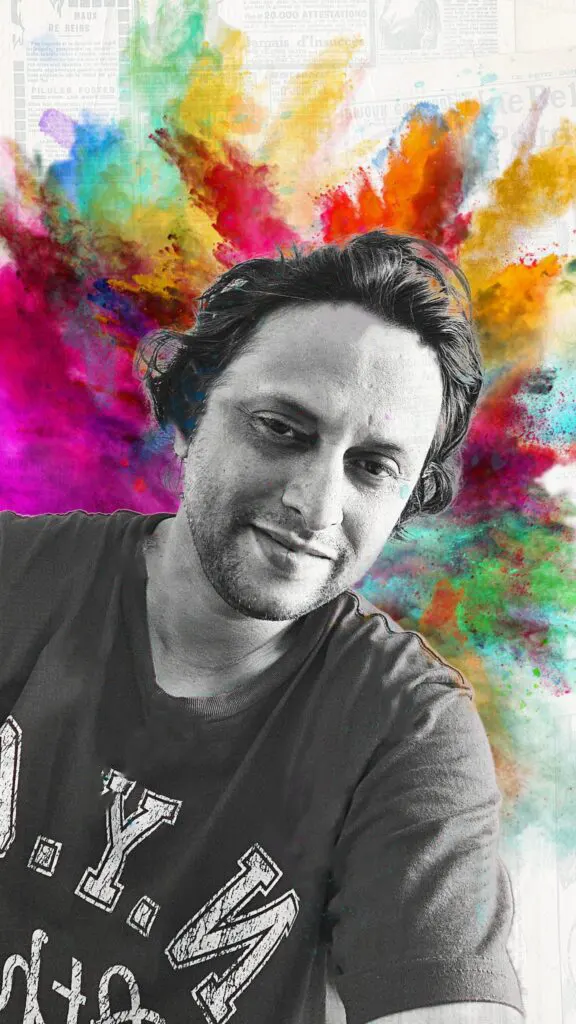 Influencer Yunus Raza of Digital Interest is an IT solution architect with a passion for investing time in products, testing them and then reviewing them. Connect with Yunus today for more info!